Are you interested in anime but don't want to spend money on renting or buying a copy of a particular series or film to watch them?
Thankfully, there are many reliable and completely free websites and online platforms which offer free streaming and viewing of all types of anime and manga. These websites provide access to top-quality anime series, TV shows, and movies, and also have high speeds, so you can enjoy watching the anime of your choice seamlessly.
Also, for those of you who don't know Japanese, many of the greatest platforms where you can watch anime online for free offer good quality English or other subtitles, and some provide dubbed content if you don't feel like reading the subs.
Watch Anime Online Free
The top websites for free anime are also easy to use and are designed to be intuitive, with different categories and lists to easily find the anime which could be of interest to you.
The problem is that there are some anime websites that are not secure and which can forward you to suspicious or malicious sites or apps.
Other free watch anime online sites are very slow and offer low-quality videos, which are tedious or even impossible to watch.
And some websites are downright illegal, so they are not recommended for use at all.
This is why we have tested and selected the safest and the best websites and platforms where you can watch anime free online in 2021.
Read on to find out more about these online platforms and websites so that you can pick the perfect one to find the anime series and films you are dying to watch but don't want to spend money on.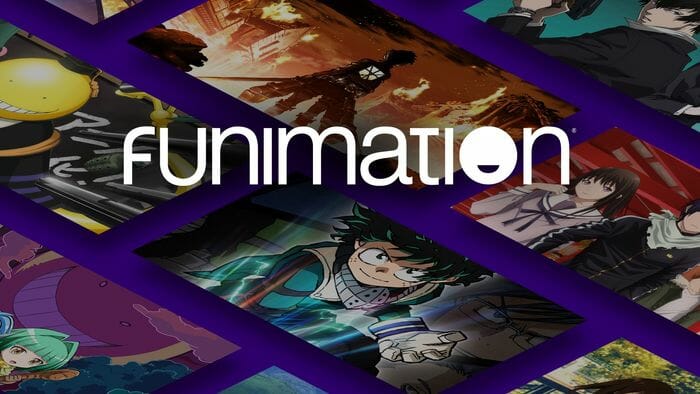 Funimation is possibly the most popular anime watching online free website in the US and the western world. It is the first place to look if you want to watch anime dubbed in English rather than watching it in Japanese with subtitles.
It is an American-based company owned and operated by Sony, which is known for its preference for dubbed foreign-language content.
But for those of you who prefer to listen to the original, you can choose among the hundreds of subtitled anime shows available on the anime watch platform as well.
Funimation is available as an app for PlayStation as well and is among the largest online libraries for anime classics and the latest shows.
The anime watcher site's library provides completely free content, but with advertisements.
If you want to skip the ads and enjoy the anime, then you will need to pay for ad-free streaming and premium content.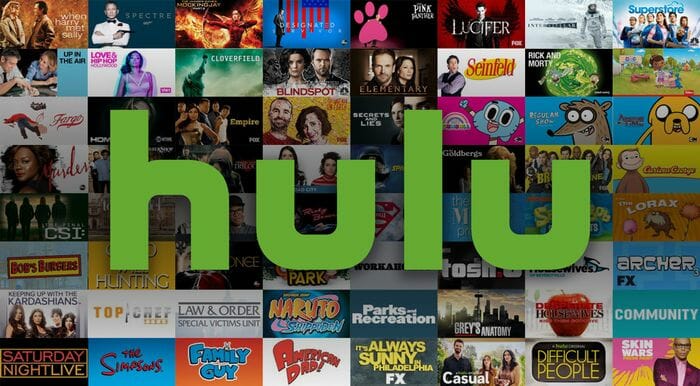 The streaming platform Hulu is not completely free, but it is among the most affordable options if you want to watch high-quality anime without ads.
The streaming service offers a 7-day free trial so that you can try out the quality and content of one of the most famous services in the world and watch online anime.
Hulu offers a wide variety of classic and old anime shows and, with the help of its AI algorithm, will quickly learn everything about your preferences and will offer you content personalized for you if you subscribe to its services.
This means that every time you watch a show, the algorithm will narrow down the recommended films and series based on your specific tastes and preferences.
Keep in mind that you will need a stable and fast internet connection to be able to enjoy a seamless watching experience.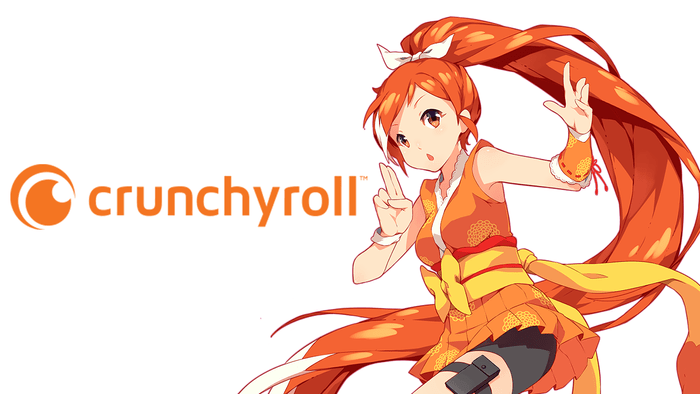 Crunchyroll is the biggest platform for streaming anime, manga, and Asian drama series.
You can choose among the hundreds of anime series and movies, and other shows which are conveniently listed under various categories, including popular, recent, genre, alphabetical order, and others.
The streaming platform has been available for 15 years, and its collection is truly impressive.
You can enjoy watching dubbed and subbed classic anime content for free, including Naruto, My Hero Academia, Attack on Titan, and many more.
The free anime online platform is user friendly and also has anime news, message boards by fans, and other intriguing content for all anime fans.
GogoAnime is another very popular free anime streaming website.
It offers lightning-fast speed so you can watch your preferred anime in an excellent 720p HD, which scales up to 1080p Full HD quality seamlessly, so you can watch anime for free at the quality you prefer.
You can find anime in all genres, watch the ongoing series, and choose among the top-rated series for the day, week, or month.
Most of the anime to watch online content is available conveniently dubbed in English.
The website is very easy to use, and you can even save your favorites so that you can watch them later. You can also download content for free but at your own risk.
The single downside is the number of ads, some of which will redirect you to suspicious phishing sites, so make sure you don't click on those.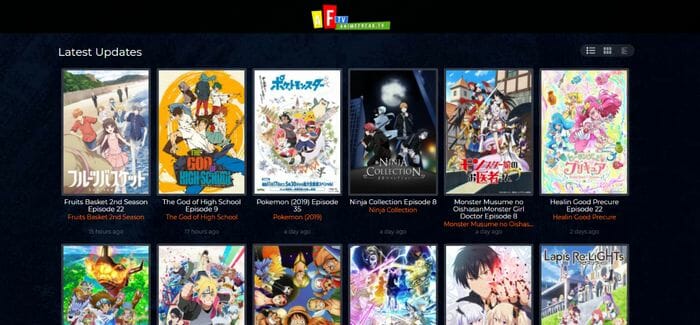 Anime Freak is not an official platform, but it contains a wide variety of free to watch anime series and movies.
The latest movies and shows are added pretty quickly to the website, where they are available with subtitles or dubbed, depending on your preferences.
The watch anime online website is user-friendly with different categories available, making it very easy to find the anime you are looking for quickly and easily.
There is also a special manga block where you can enjoy the latest chapters too.
The AnimeFreak has an excellent video player to use to watch anime on, but there can be some disruptions while watching, especially due to pop-up ads or other issues.
But overall, it is one of the finest websites to watch free anime movies and series dubbed in English completely free.
Related: The Greatest Anime Series Ever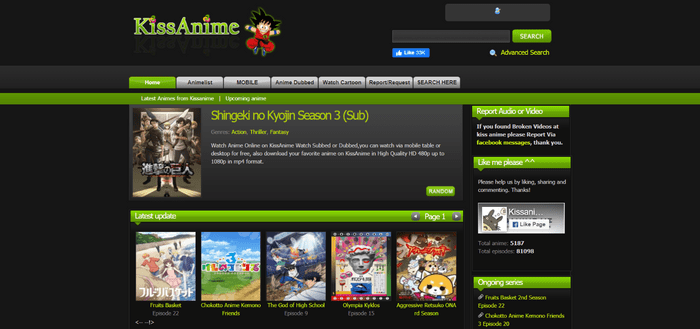 KissAnime is the favorite free anime streaming website for many anime fans from around the world.
It offers HD quality content, and finding the show you want to watch is easy thanks to the intuitive platform.
You can choose the streaming quality depending on your internet connection and your preferences and choose from 242p up to 1080p to watch anime online.
The free anime online platform has multiple categories which you can browse through, as well as the latest episodes of ongoing series and the recently updated contents.
You can also pick the anime free content you want to watch based on genre or based on the most popular series on the website.
It is a legal website for watching anime, the content is free, even though the chances are that the users are uploading content illegally. If you are a viewer – there is no problem for you to enjoy the high-quality anime content for free on KissAnime.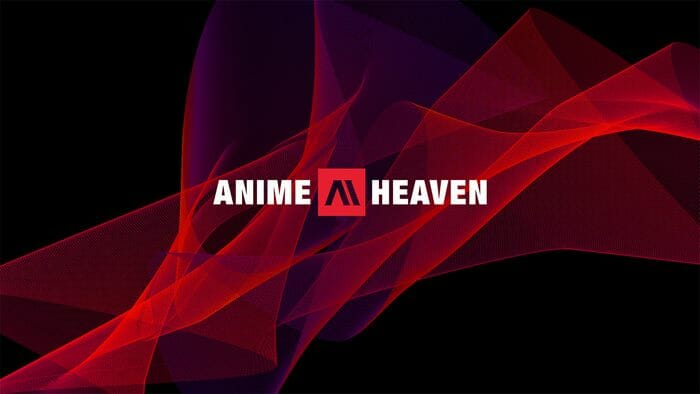 If you prefer using simpler and clear-cut websites and platforms, then Animeheaven could be the right option for you to watch animes online for free.
The site has a clean layout and a quick search option, which will allow you to find exactly what you are looking for without having to go through several menus and endless categories.
This anime online free watch website also has English subs available for the anime TV series but also subtitles in multiple other languages too. This makes it an excellent choice for non-English speakers and anime fans.
Along with access to free anime online to watch, the website will also provide you with details about a particular episode, as well as its reviews.
It is one of the easiest to use websites if you want to watch anime online for free.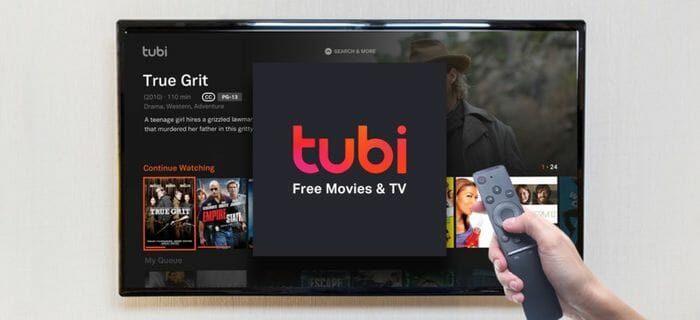 Tubi TV is another excellent website where you can enjoy watching hundreds of anime series online for free.
You will be required to register and create an account in order to get access to the content, but it is completely free and is accessible for viewers in North America.
The anime is listed under easy to search through categories, including – recently added, popular, comedy, action, family movies, and others. This makes it easy to find the anime to watch needs and preferences of all types.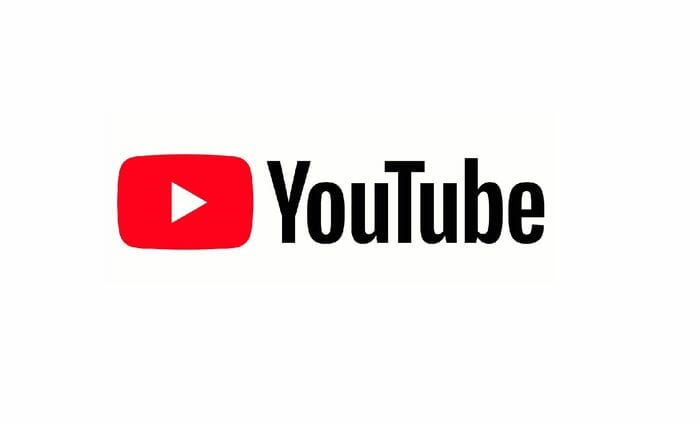 YouTube is the biggest and most popular video-sharing platform in the world. It is owned by Google and is definitely a great platform to watch anime TV series and movies for free.
YouTube is easy to use and search, and it includes all of the officially uploaded anime shows and films.
You can view anime series, TV shows, and movies without paying, but if you want to avoid the ads, you may want to opt for the paid monthly subscription service.
Overall, YouTube is the platform for anime online watch if you can't seem to find the series or films you are looking for at the other anime watch online free websites.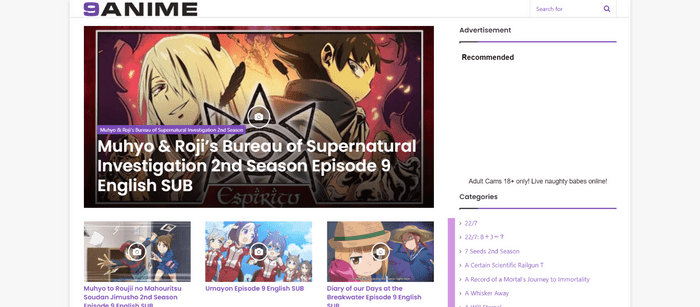 9Anime is the largest database for the online free streaming of anime. The built-in video player allows for streaming in HD and in Full HD quality, as well as for choosing whether or not you want English subtitles, dubbing, or prefer to enjoy the original in Japanese language.
Everything on 9Anime is free to watch, without the need to register or log in.
But like with most other free streaming websites, you should avoid clicking on the ads because they can redirect you to suspicious sites and to R-rated content.
Since 9Anime has servers around the world, you will be redirected to the one closest to you automatically so that you can enjoy the fastest speed and the best quality possible when watching the series or movie or of your choice.
You can easily search through the huge database of anime via the categories like ongoing, alphabetical, TV series, completed, and those scheduled for later to find any anime free to watch you may be interested in.
This high-quality streaming platform offers free access to watching classics like Dragon Ball, Naruto, Psycho, and Death Note.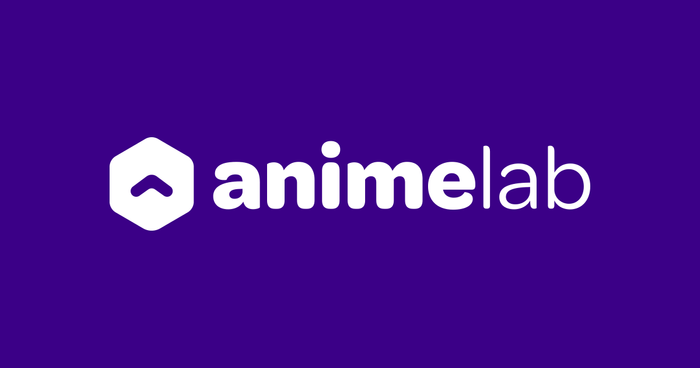 This is a completely free and, more importantly, completely legal anime streaming service, which is famous for being among the first online platforms to add the most recent anime episodes, series, and movies that are currently being broadcasted in Japan just hours after they have aired.
The content of the anime website is easy to browse through and search, so you won't have problems finding the anime you are looking for at Animelab. The series and movies are categorized in different lists, including the recently added, the most popular ones, dubbed series, subbed series, and others.
You can enjoy the wide range of anime series and movies with English subtitles for free.
If you prefer to watch dubbed content, you may want to pay for the premium service, which offers dubbed content for its anime streaming.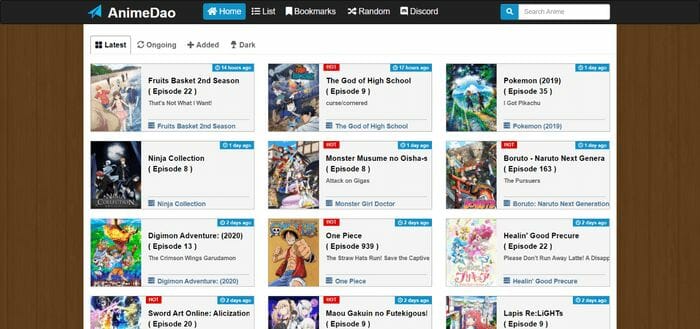 This is a website that is among the top free anime streaming services when it comes to the quality of the videos, speed, and content availability.
Anime lovers worldwide prefer using AnimeDao to watch free online anime because of all of these factors.
This anime site offers smooth streaming and content quality, which you can adjust from 340p up to Full HD 1080p.
You can also choose to enjoy dubbed or subbed anime TV series and movies – from the oldest classics to the latest releases.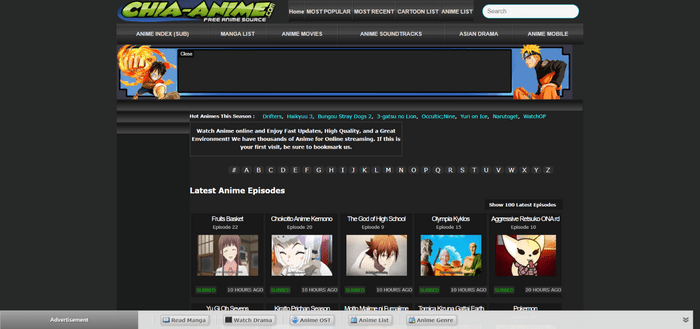 This is another free anime streaming website which many anime lovers from around the globe prefer using.
The navigation through one of the sites to watch anime is easy and intuitive, and you can easily find the content you are looking for, as well as get new ideas by browsing through the categories of your interest.
You can enjoy watching some popular anime series such as Kokora, Hero Academia, Dragon Ball and others on Chia-Anime, completely free and in high quality.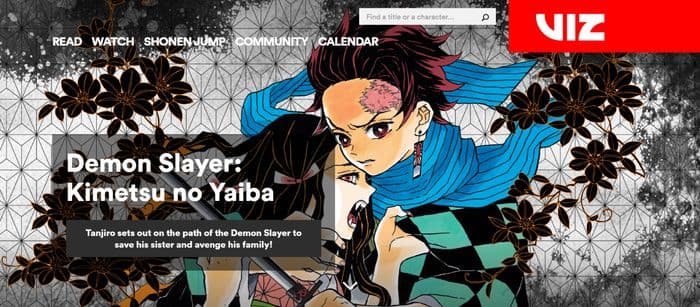 VIZ is a manga publisher and distributor situated in the USA. It is the largest distributor and has been providing English language manga to fans in the USA and the English speaking world for over three decades.
You can download the VIZ app at Google Play Store for free, and enjoy watching free anime, and read reviews, news and get recommendations for other dubbed and subbed anime series on your android phone, tablet or another device.
The service provides access to a wide range of high-quality anime shows, manga, and films.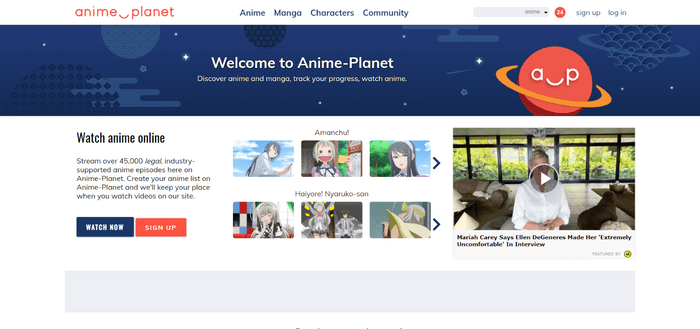 Anime-planet is another one of the greatest free anime websites for fans from around the world.
You can easily access the database on Anime-planet and search it by category or via the built-in search engine to watch anime online without having to pay.
The website also includes interesting and useful reviews written by fans from around the world, and also their recommendations, which can give you ideas about anime shows which you may like.
Anime-planet is designed for easy and seamless use on all kinds of devices, including computers, mobile phones, tablets, smart TVs, and more.
This anime website has a wide choice of anime watch on series and manga chapters that are available without the need to register or to pay a fee.
See also: Top Picks For Anime Series on Netflix